All About The Garden
Huw Richards HR20 - 20 Cell Seed Propagation Tray
Regular price
Sale price
$7.99 USD
Unit price
per
Sale
Sold out
This long-life seed propagation module tray has 20 cells and large holes for drainage and easy seedling removal. It's made of 100% recycled and recyclable material and stacks when not in use. It's super sturdy and designed to be reused for 10+ years.
This tray is perfect for vegetables or flowers that need more space or more time in the tray before planting outside. The HR10 provides the grower with the same cell volume as the popular 40L propagation tray but with 50% fewer cells. This allows the HR20 to save valuable space on the propagation shelf, or for when you need fewer seedlings of a specific plant.
PLEASE NOTE: This item is compatible with (but not designed for) our full-size propagation domes and bottom watering trays, but a specially designed bottom tray and dome are COMING SOON! This item, like all our items, is BPA free.
Description:
Tray Size (in.)                                         9 x 7.95 x 2.3
Tray Weight (oz.)                                    6 
Cell Size (in.)                                           1.65 x 1.65 x 2.3
Cell Volume (cu.in.)                                 4.27
Drainage Hole Diameter (in.)                 0.79
Share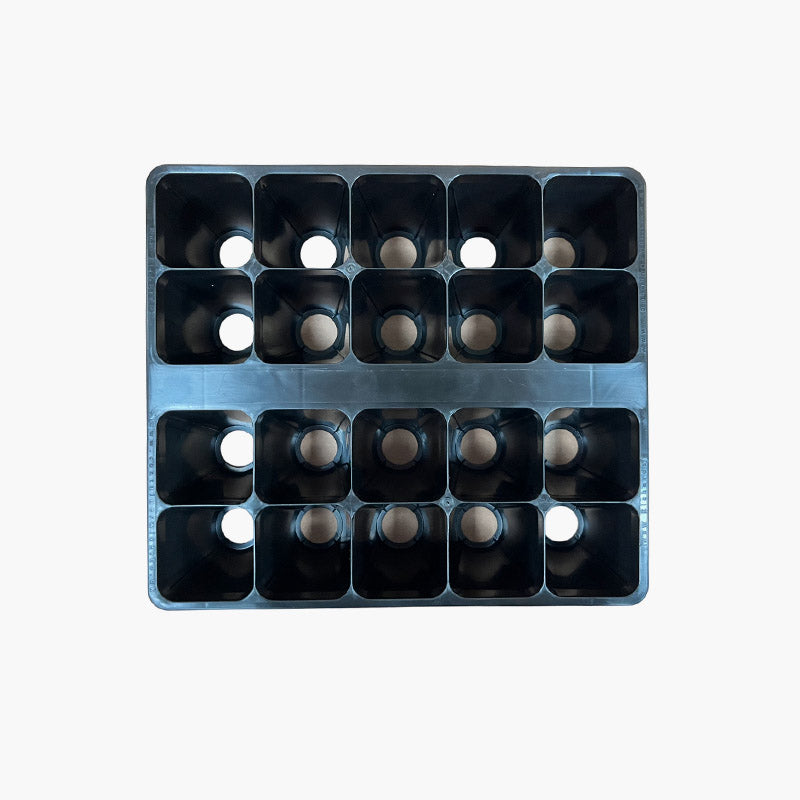 60 holes to 15X4
I used a saw to cut 60 hole trays into 15 hole trays. And file/sand edges a bit.Works better for me.