All About The Garden
Plug Popper for Charles Dowding Seed Trays
Regular price
Sale price
$18.00 CAD
Unit price
per
Sale
Sold out
This handy Plug Popper makes popping seedlings out of your Charles Dowding Trays a cinch. It's specially designed for the CD60, CD30, and CD15 seed propagation trays.
With gentle pressure from the bottom of your seed tray, the Plug Popper easily pushes up a full row of five seedlings at once. Now you can remove seedlings without pulling on those tender stems.
Successful transplanting is all about reducing transplant shock and the Plug Popper takes stress free transplanting to a whole new level! 
The bright yellow color makes it easy to find in the garden. There's a small hole for a rope, cord, or a small carabiner. It's easy to clean, it's made of recyclable and UV stabilized material, and it's small enough to tuck into your pocket!
Dimensions (in.): 8" x 1.5" x 1.5"
Share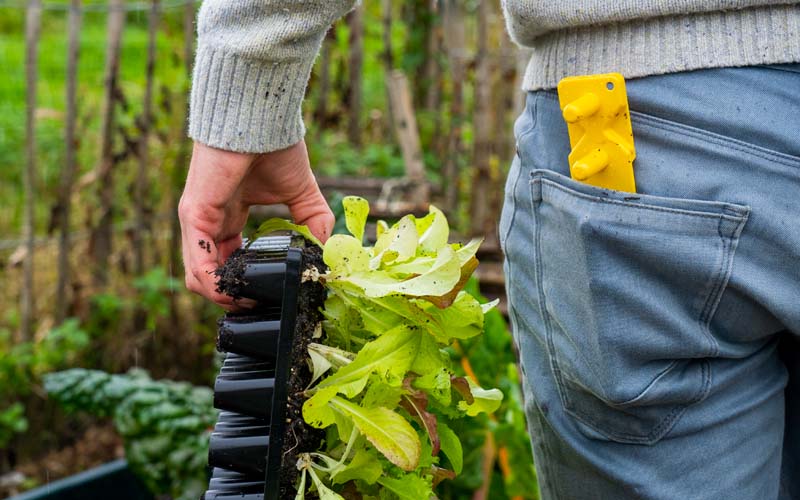 Plug popper
This will help a lot with getting seedlings out. Much easier!